Established in 2011, Oakridge Equestrian has forged its name in the New Zealand equestrian scene by bringing premium brands to the market.
In 2019, Zephania Steele purchased the business from Kelly and Grant Stewart and continues to expand the Oakridge brand and its product portfolio. "The opportunity to take over Oakridge Equestrian really excited me. I love working with prestigious brands such as KASK and Parlanti, but my absolute favourite part is interacting with people in the horsey world, and always striving to deliver them the best customer service possible."
Zephania has been involved with horses her entire life. Originally from Auckland, she completed a Bachelor of Communications at AUT before shifting to Rotorua and becoming involved in Marketing and Sales. She has a small team of horses that she competes in Eventing and Dressage with, as well as dabbling in a bit of hobby breeding.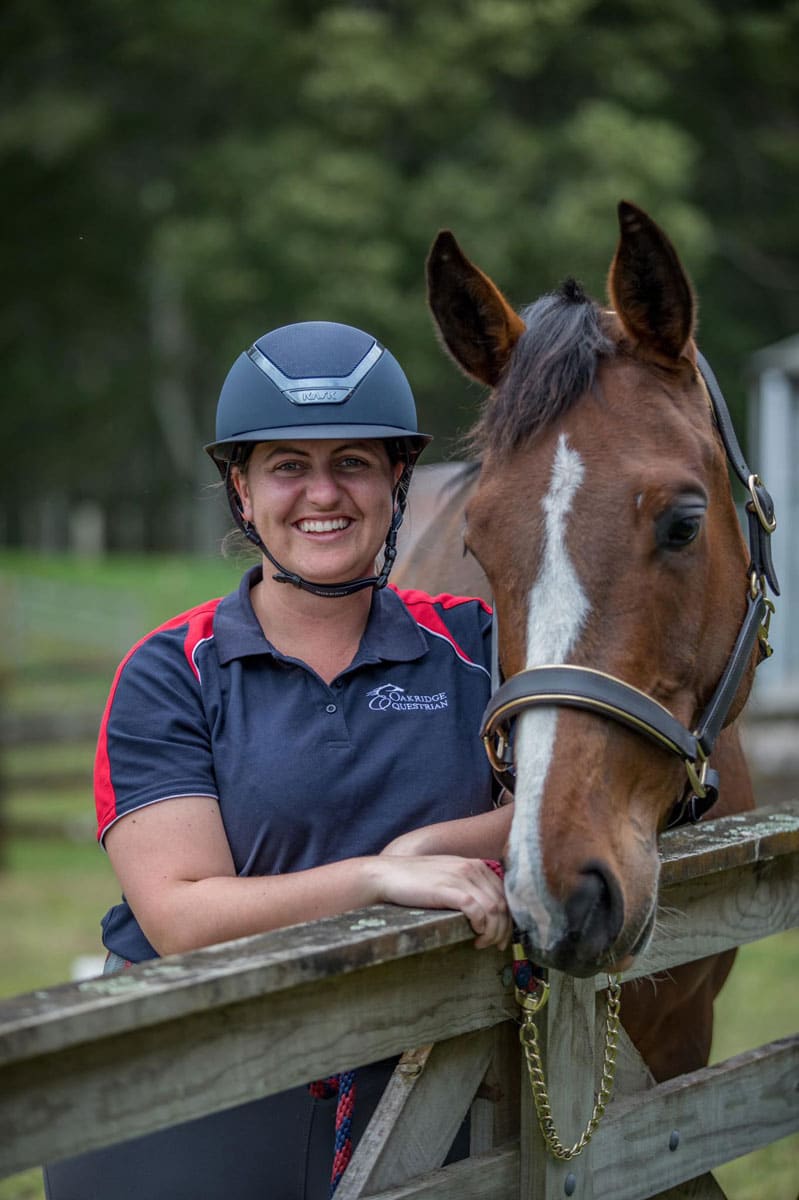 "My aim for the business is to help people fall in love with these wonderful brands, just as I have – they provide safety and comfort while exemplifying the epitome of style!"
– Zephania Steele