Inspired by the elements: Water, Air, Fire and Earth. These goggles come with a Sonar Cloudy lens by ZEISS to ensure the best visability in all weather conditions.
// Slide Lock System
// Venting System
// Panoramic View
// Optical Class I
// No Pressure Design
// Silicone Strap
// 3 Layer Foam
// Toric Lens
// 100% UV Protection
// Anti-fog
// Lens by Zeiss
// UNVEIL extra lens included in the packaging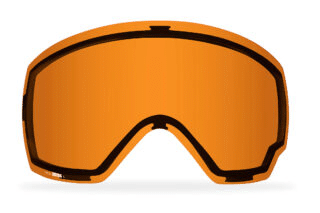 UNVEIL CONTRAST
The unveil lens is designed for low light conditions, during cloudy or rainy days. This is the best lens to use when the general daylight is not bright making it difficult to differentiate between the snow and your surroundings. They give an increased light perception, and help to see the ground variations by increasing the contrasts between light and shadow areas that are generally barely visible.
---